I love observing globular clusters visually. There is something very satisfying about turning the focuser to try to resolve the maximum amount of stars.
On the 12th of march I did an observing session in moonlight and quite a bit of wind, and I finally learned why astrophotographers dread wind. The telescope kept shaking, and had to park my car in front of the telescope to get it to be usable at all.
That had the sad effect of blocking most of the sky I was interested in, but M3 and M13 were still visible. After doing some visual observing I did some very lucky imaging in the wind. Of about 350 exposures of M13, about 70 were decent, and 10 of those were good. Stacking those 10 gave me this image.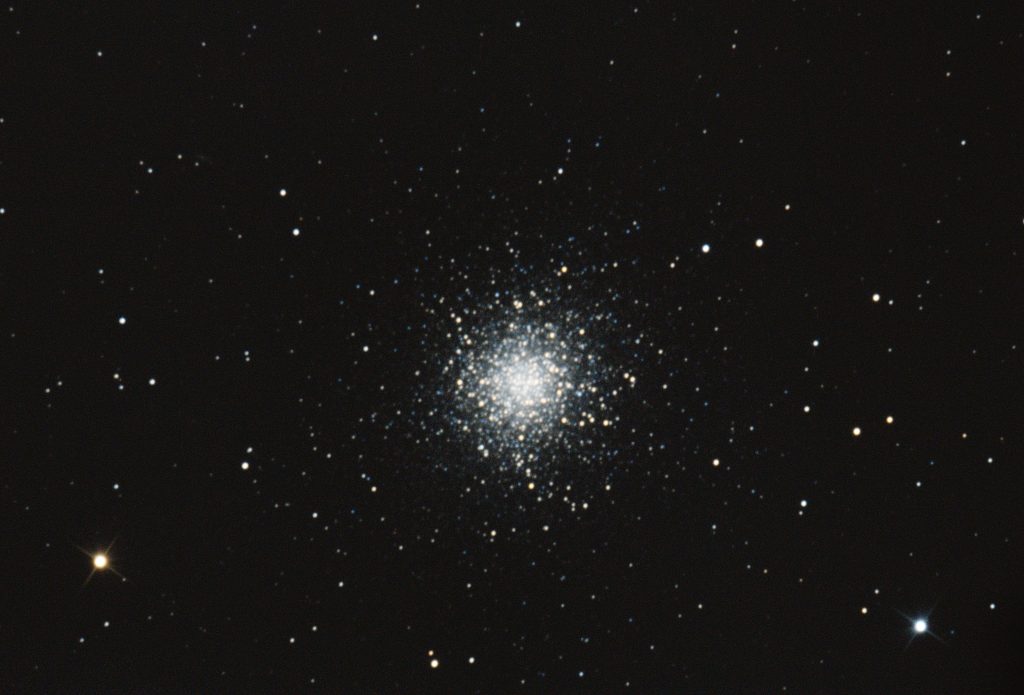 M13 (Hercules Globular Cluster), image using my 10″ skywatcher dobsonian, a Televue powermate 2x, and my Canon EOS RP. This is 10 exposures of 8 seconds at 12800 ISO, stacked using APP.
The star density in such a cluster can be up to 1000 stars pr cubic parsec. Imagine living there…